Is it OK if I have two color obsessions going on at one time? I already told you about
my orange obsession
, but I am so loving cobalt blue these days too. I can't decide which one I like more, and I've been wearing lots of both lately.
Cobalt is one of those colors, that I think just looks classy. It's kind of like black...everything always looks a tad fancier in black. I think cobalt is like the daytime version of black.
Isn't the bed set just so pretty?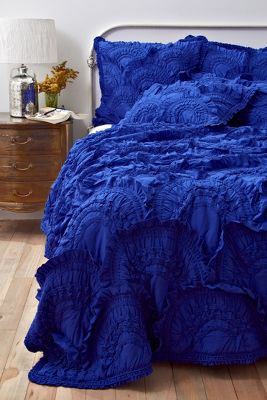 I'm seeing cobalt around a lot lately paired with other shades of blue. I love the how these colors look together!
I adore this dress, although $395 is a tad past my budget for one dress. I really like the cobalt against that neutral khaki color. I'm predicting you'll see something with those two colors soon in posts to come!
Here are two recent posts I did using cobalt lately, if you missed seeing them before.
What do you think about cobalt blue? Have a happy weekend!
1 Timothy 4:8
For bodily exercise
profit
eth little: but godliness is
profit
able unto all things, having promise of the life that now is, and of that which is to come.